Radiolab is a show about curiosity. Where sound illuminates ideas, and the boundaries blur between science, philosophy, and human experience.
Radiolab is heard around the country on more than 500 member stations. Check your local station for airtimes.
Embed the Radiolab widget on your blog or website.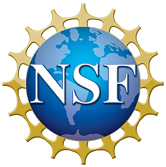 Radiolab is supported, in part, by the Alfred P. Sloan Foundation, enhancing public understanding of science and technology in the modern world. More information about Sloan at www.sloan.org.
All press inquiries may be directed to Jennifer Houlihan Roussel at (646) 829-4497.
Contact Radiolab: radiolab@wnyc.org