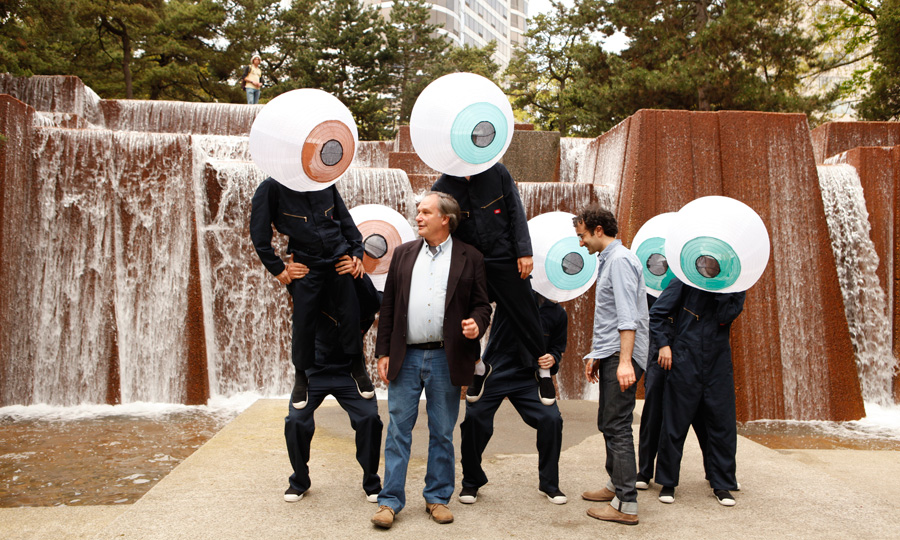 In the Dark is a larger-than-life stage show full of science, suspense, comedy, rock and roll and dancing--no joke, we've got dancers for the radio! You don't want to miss it. Jad and Robert explore the miracle of sight and the evolution of the eye, encounter two blind men who argue fiercely about what it's like to live without vision, and relive a stomach-churning spacewalk with an astronaut.
Recently in In the Dark

Tuesday, September 18, 2012
We adored Kids in the Hall, so we're kind of freaking out a little that Dave Foley's teaming up with us for our live shows in Chicago, Milwaukee, and Madison this weekend (9/28, 9/28,...

Tuesday, August 21, 2012
We love working with Pilobolus for our live show In the Dark--they're a brain-bending dance troupe that makes for a rockstar team of collaborators. We first discovered them when we st...

Wednesday, June 27, 2012
See Radiolab Live: In the Dark this fall in Chicago, Milwaukee and Madison! Tickets are on sale now.
Join Jad and Robert as they take the stage to explore what it's like to be In the Dark, modern dancer-athletes Pilobolus, and musician Thao Nguyen, who will score the show live. ...

Monday, February 13, 2012
Check out all the confirmed locations for our live tour. We'll keep updating the map with more stops and venue details, so check back often.