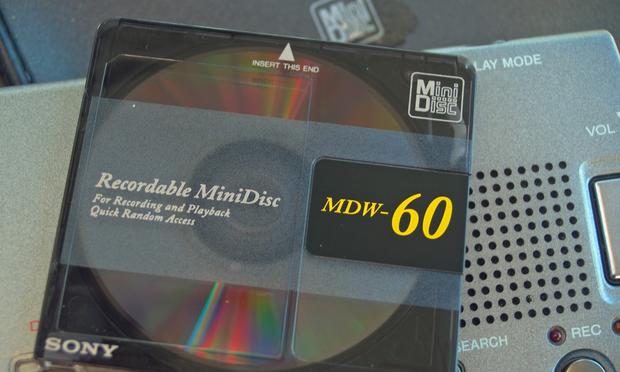 (Photo Credit: Rae Allen/Flickr)
David Weinberg was stuck. He had been kicked out of college, was cleaning toilets by day, delivering pizzas by night and spending his weekends in jail. Then one night he heard a story on the radio and got it in his head that maybe he too could make a great radio story. He'd cast himself as the main character in a great documentary and he'd travel and live and steer his way out of his rut.
So he bought a recorder and began to secretly record every last meaningful and mundane minute of his life and he found his great idea transformed into a troubling obsession. The very thing that gave him hope and purpose was also distancing him from those he loved the most. What if he'd created an archive of his life that had become his life?

Produced by Andy Mills.
David Weinberg is an award winning reporter and producer for KCRW. His most recent project is Below The Ten (www.belowtheten.com)
The iTunes page for the series: https://itunes.apple.com/us/podcast/kcrws-below-ten-life-in-south/id1030625802
He has taken lots of those old recordings (and lots of new ones too) and put them together in a collection called Random Tape http://randomtape.com/
David explored some of this story on the late, great CBC show Wiretap: https://beta.prx.org/stories/82541
David isn't alone in being inspired by Scott Carrier. You can listen to his This American Life stories here: http://www.thisamericanlife.org/search?keys=scott%20carrier
And we highly recommend his podcast Home of the Brave: http://homebrave.com/