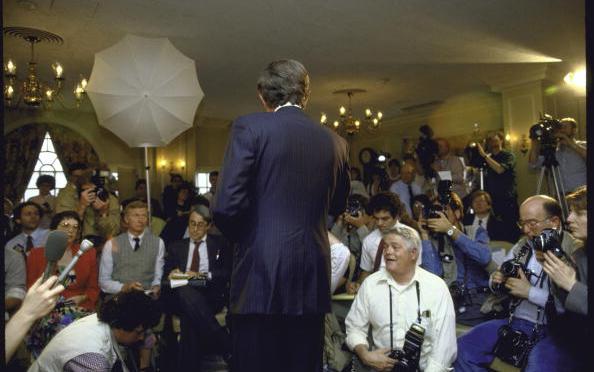 (Photo Credit: Getty Images/Getty)
Roosevelt, Kennedy, Eisenhower … they all got a pass. But today we peer back at the moment when poking into the private lives of political figures became standard practice.
In 1987, Gary Hart was a young charismatic Democrat, poised to win his party's nomination and possibly the presidency. Many of us know the story of what happened next, and even if you don't, it's a familiar tale. But at the time, politicians and political reporters found themselves in uncharted territory. With help from author Matt Bai, we look at how the events of that May shaped the way we cover politics, and expanded our sense of what's appropriate when it comes to judging a candidate.  
Produced by Simon Adler
Special Thanks to Joe Trippi